What's your best feature?
Understanding your best feature is central to everything we do. We could bang on about how we've promoted great people, flagship products and exceptional businesses, but we won't, at least not here.
If you'd like that then please skip to the Case Study and Appreciation sections.
Right now you're probably more interested in what we can do for you.

PR strategy & content

We establish your top
priorities and tackle
each in turn.

Business development

We identify opportunities and
put you in front of the people
who matter.

Effective communications

We deliver sharp, targeted
messages across
all media.

Branding & rebranding

We channel your key
characteristics to leave a
clear, lasting impression.
Our best feature is a powerful combination of journalistic skill, commercial acumen and creative flair. What's yours?
Showreel
We've been making films since 2011.
We have written, produced and directed original films for television and online. Here are some of our best bits.
"It's safe to say that having online video as part of a company's marketing efforts is finally universally accepted."
Socialmediatoday.com, 2012
Case study
"One of our clients did something truly amazing
… and we made sure everyone knew about it."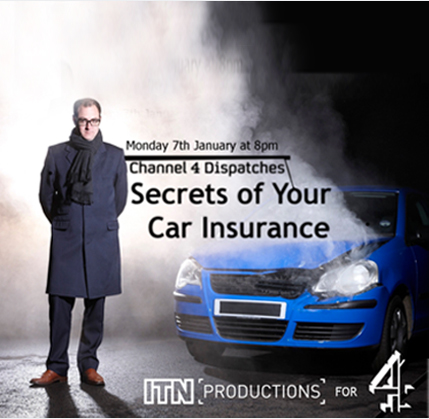 We know what makes
good news
When Andrew Moody showed us his pioneering research on vehicle crash repairs, we knew it would make great television.
Channel 4 loved our idea and we worked closely with ITN Productions to make Dispatches: Secrets Of Your Car Insurance.
We arranged media training for Andrew so he came across brilliantly to 1.2m viewers. That was just the start. By maximising the buzz around this primetime programme we generated significant all media coverage. Industry forums went wild.
The film led directly to Andrew addressing a committee of MPs and Lords at the House of Commons and appearing as a paid speaker at a prestigious insurance conference.
He is now regularly invited to comment on legal, automotive and consumer issues by a wide range of high profile news providers.